PRODUCTS
Sparkling Water
NOSE MINERAL SODA
Cider
NATURAL WATER
LEGENDARY MOTHER WATER
NOSE MINERAL SODA
The [Nose Mineral Soda] is produced with the same famous mineral water, which exists since the Edo period.
---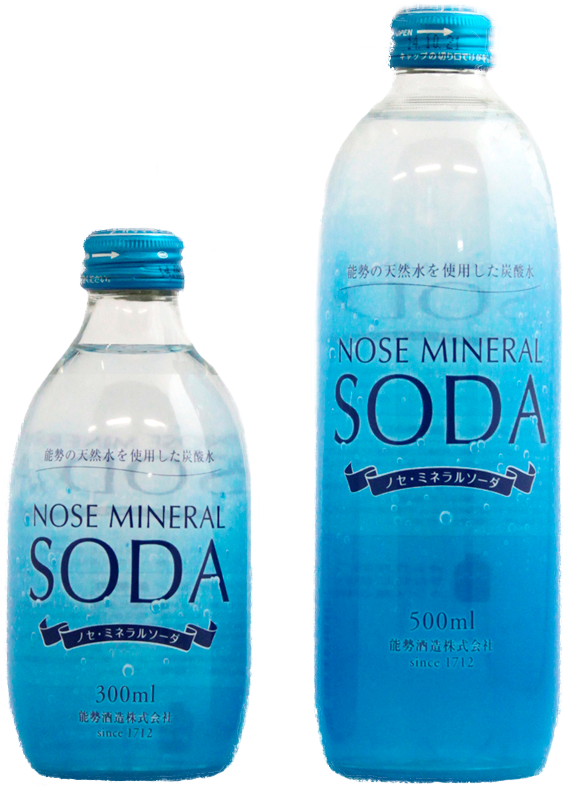 The filtrated water on the granite layer of the [Sakuragawa] spring water, which exists since the Edo period, contains lots of mineral and silicon. The [Nose Mineral Soda] is made with this spring water to which is added carbon dioxide gas but no additives. We finally reached the end of our trial and error period. Thus, we are pride of our fine and durable soda water with high intensity. Even one day after opening the bottle, the foam will not come out. The foam retention feature and the clear soft taste, unique to our ultra soft water with an hardness of 16 degrees, are highly assessed. Further, our [Nose Mineral Soda] is regularly sold at bars in Tokyo and Osaka.
SAKURAGAWA CIDER
The nostalgic taste of our [Sakuragawa Cider]
---

Not only is the label with Sakura design cute, but this cider from Osaka also gives a nostalgic and a retro feeling. Just like for our [Nose Mineral Soda], we are making use of a famous spring, and adding a moderate sweet taste to our cider without using unnecessary additives. Immediately after removing the stopper, you can enjoy the strong appeal of the cider's foam. If it is too strong, just wait a few moment only after removing the stopper and you will be able to enjoy soft but sufficient foam. Thanks to its refreshing taste, even children and elderly people can enjoy our cider together.
GINGER ALE
The [Nose Ginger Ale], a brisk and bitter taste
---

Thanks to the famous spring water [Sakuragawa] and the brisk and bitter taste of the ginger, the ginger taste of our [Nose Ginger Ale] is enhanced. Our product has a sharp and great taste thanks to the fine and strong carbon dioxide gas of our [Nose Mineral Soda] which is stimulating your throat. Our product is popular as a mixer for cocktail to feel refresh thanks to its aftertaste.
YUZU CIDER
[Yuzu Cider], made with freshly squeezed fruit juice
---

Our [Yuzu cider]'s taste and aroma are produced with great care. Indeed, we are using only freshly squeezed fruit juice without adding any additives. The seedlings are cultivated in Osaka prefecture, Minooshiritsu Todoromi and in Kouchi prefecture, Umajimura (depending on the seasons, the Yuzu producing areas are changing). The famous spring water and the sharp foam are creating a fresh aroma and a rich taste, unique to our freshly squeezed fruit juice that will spread in your mouth. We are adding a moderate sweet taste to make the best use of the Yuzu's taste and create a refreshing cider.
LA FRANCE CIDER
---

CHOCO CIDER
The appealing [Choco Cider] with its genuine cacao aroma
---

Cocoa butter has a melting point of approximately 30 degrees, and because of its dispersibility in cold water or soda water, it has been difficult to develop new soda drinks with cocoa butter as a raw material. As a result, products combining chocolate and soda drinks are mainly made by using chocolate flavor and acidulant to create a chocolate taste. Therefore, using our many years of expertise in the field of soda drinks production, we made our [Nose Mineral Soda] and using real cocoa butter we started to develop a new chocolate cider. After finishing our trial and error period, and after adding cocoa butter to our soda, we completed our new product, the [Choco Cider]. Thanks to its natural and pronounced aroma, and with its chocolate aftertaste, our cider is a unique product.
LEGENDARY MOTHER WATER
---

UMEKAHOU(Sparkling Plum Liqur)
[Umekahou] is made with fully matured plums to create a great taste
---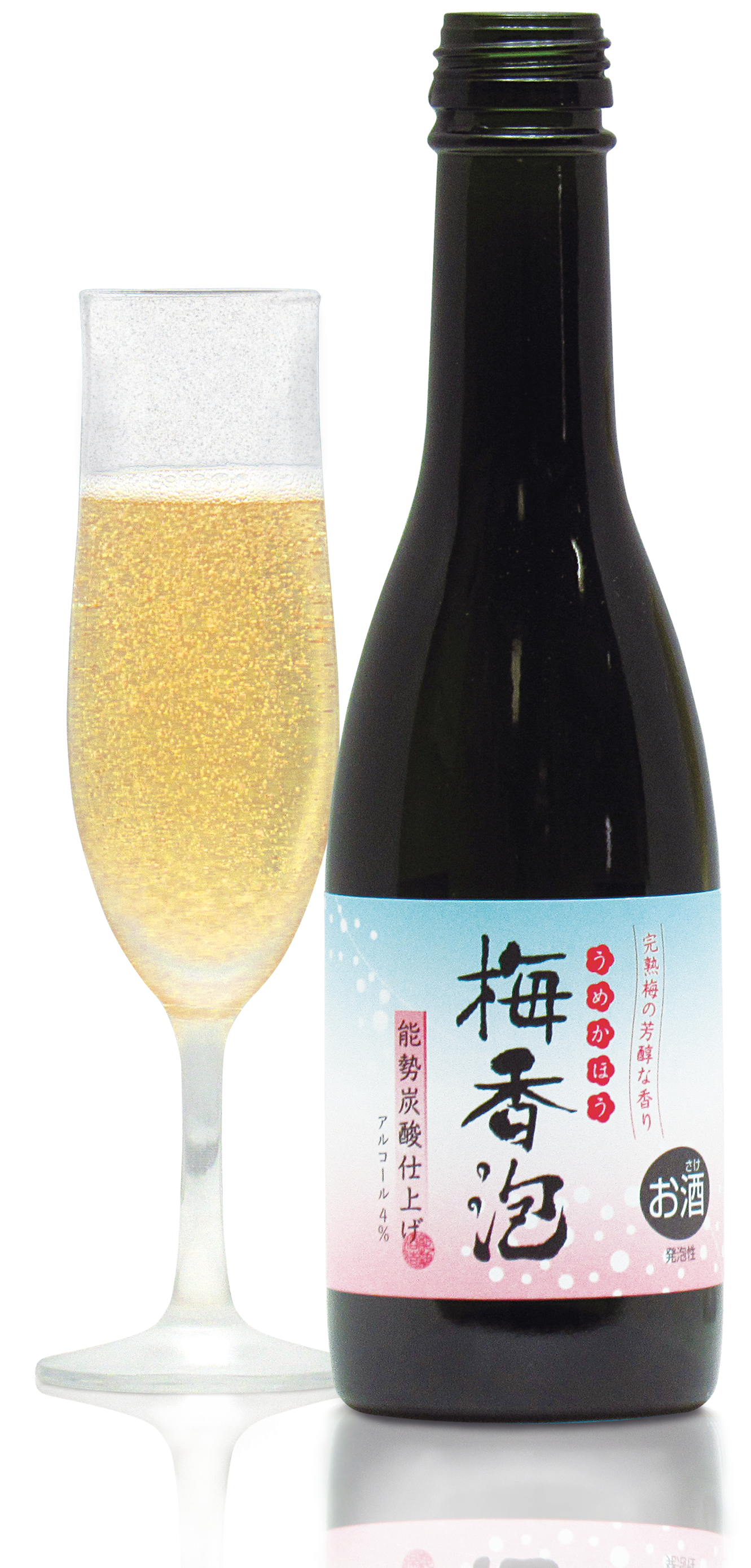 To create Umeshu we are abundantly using aromatic and fully matured plums from Kishu, as well as brandy. In order to make it a sparkling Umeshu, we are adding our Nose Soda made with brewed water from a famous spring, which exists since Edo period. Our sparkling Umeshu is made really carefully to create a highy durable foam like for the champagne. With the fine and durable strong foam enhancing the aroma of the plums, you will be able to enjoy the delicate and long aftertaste of our sparkling Umeshu. Thanks to the moderate sweet taste and low alcohol percentage (4%), it is really easy to drink. So you can even enjoy it during meals.
"NIGORI" LEMON SOUR LIQUAR
---